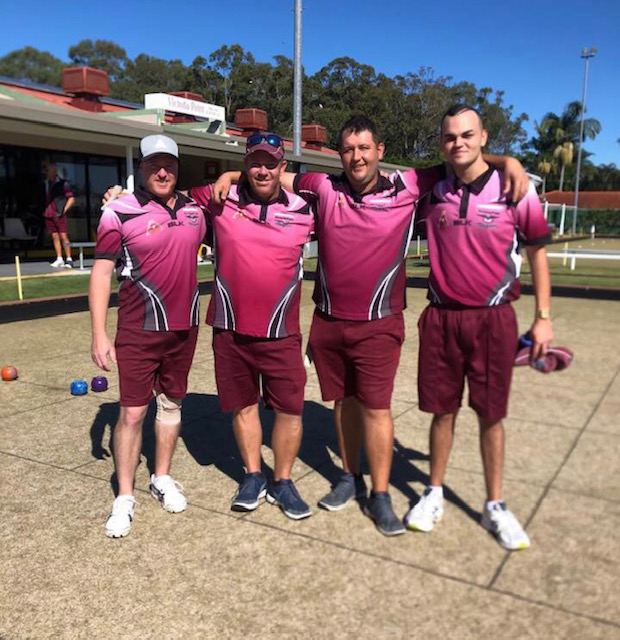 The Magpies Club Fours Final was played, with Magpie Member Jason Carpenter vying for the clean sweep of the Major Club Championships!
But Scotty Mac and his boys had other ideas and came out of the blocks hard at the start of the game, jumping to an early 6 shot lead. Big Jadeo played a bomb to fire his boys up and get them in the game, stringing a few ends together to get back to within 1 shot of Scotty and his boys, 7-8.
But it was again downhill after that, with Scotty Mac stringing a few good ends together to again jump out to a lead 15-7. With the game looking like it was slipping away, Big Jadeo called a maximum length end, with it paying off, Jade and his boys scoring a 4 that end and then stringing a few good scores together to get back to 15-15.
It was neck and neck in the dying stages of the game, with Jason Carpenter only 3 shots behind with 2 ends to play and only 3 shots from completing his clean sweep! Jade crossed over holding 1 shot in a head that could go either way, with both teams looking vulnerable at dropping numbers. But the head didn't change giving the boys needing 2 shots on the last end to force a tie break, or a 3 to win!
Holding 2 shots before Jamie Nordlof (playing 3rd) was playing his last bowl….and it was a howler! Jamie trailed the jack a couple of feet giving his team 4 shots and leaving Big Jade a Big Job to sneak the win, needing to get the jack in the ditch to make 3, missing 1 bowl wide with his first and missing by even less with his next, giving Scotty Mac and his boys the win in what was a great final!
Final result-
Nathan Earle, Mitchell Cameron Jamie Nordlof & Scott McLachlan 20
Michael Bermingham, Jason Carpenter, Sean Baker and Jade Groenewege 16