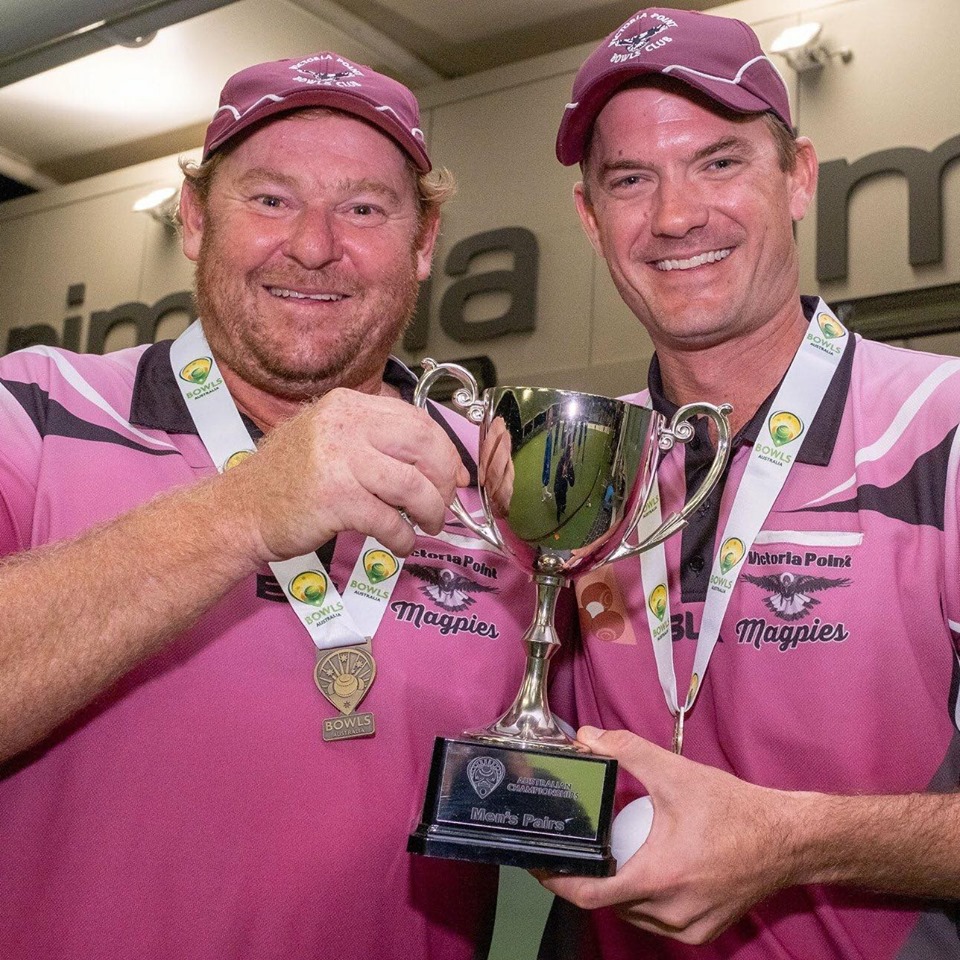 Magpies Jade Groenewege and Sean Baker have backed up their Queensland State Pairs win by making it 2 in a row, after recently winning the State Pairs at Helensvale Bowls club against International stars Ryan Bester and Kevin Anderson. The win gives Groenewege and Baker the chance to defend their National Pairs Title at the Australian Champion of Champions at Merimbula later in the year. The Magpie Pair won the Australian title last year and needed to win the QLD pairs for the opportunity to defend their title.
The Magpies have been on the rise in the recent years and continue their success, the club has grown into a competitive club in all divisions, winning 6 Pennant flags in the past 2 years, which included both division 1 and division 2 both going back to back flags and the Magpies aren't done yet, looking to make it a 3peat this year!
The success and growth of the club has also seen the Magpies inclusion into the prestigious Queensland Premier League competition, whilst also have numerous Queensland Sevens teams and Summer Shield, showing the large active bowling numbers within the club!
Baker attributes their recent pair's success to strong competition within the club itself, "Being part of such a talented group and strong competitors, bowlers are always challenged and being part of great games, which certainly helps grow your own skills, we have a great group of bowlers at the club and we, as a club, are certainly headed in the right direction".
The Magpies now look ahead to the 2019 Gateway Pennant competition, with 91 nominations for members to participate to date, with the club entering 6 grades into the competition, the Magpies will again look to adding their wall of Flags! Go you Magpies!